Session Initiation Protocol (SIP)
All DoorBird Video Door Stations have a built-in SIP-module for integration with various SIP phones and Home-Automation systems to meet advanced audio and video communication needs.

For the perfect user experience, we have developed our own Smart Transmission Mode (STM) Our STM has many advantages over SIP. For example, SIP works well in local networks, but is blocked in many mobile networks and regions.
We will of course add compatibility to more SIP phones and PBX in the near future!
DoorBird IP Video Door Station with one SIP Phone (Connection Peer-to-Peer [P2P])

DoorBird IP Video Door Station with PBX and one or multiple SIP Phones (Connection via PBX)
DoorBird IP Video Door Station with PBX with telephone provider and one or multiple analogue Phones and one or multiple SIP phones (Connection via PBX)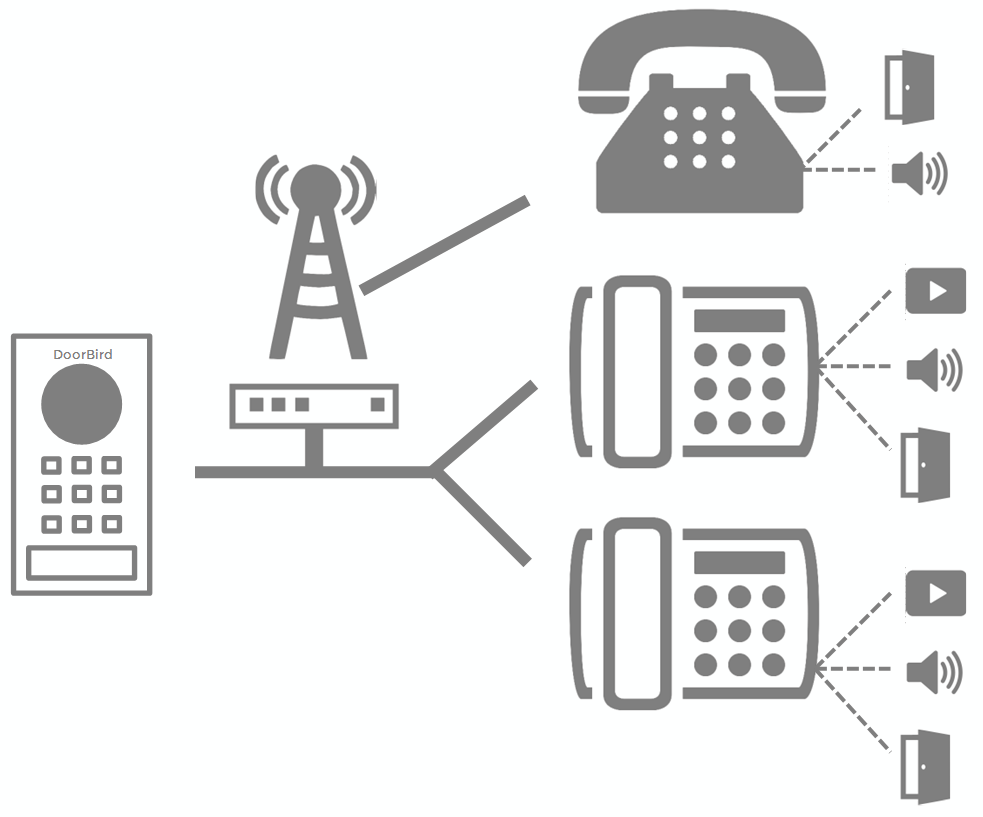 Known to be 100% incompatible: Akuvox Indoor Monitors, Hikvision Indoor Monitors